Hello! How are you doing today? My name is Kanani Akina, and I got tagged by the amazing Maryellen from

All Doll'd Up

to do the Ag Q&A Tag! Thank you so much Maryellen! I was super surprised that she nominated me, and can't wait for you guys to get to know me better!

Rules

Create your own AG Q&A Tag button.
Thank and give a link to the blog of the person that nominated you.
Nominate 3-5 other AG doll bloggers.
Come up with at least five questions for the dolls that you nominate. You can include your questions on your post, or send them to your nominees.
Do not ask any personal or inappropriate questions.
Have your doll that was nominated answer the questions given.
List these rules on your blog post.
Notify the people/dolls that you nominate and send them a link to your post.

Shall we begin?

1. Which one of your sisters do you not get along with? And why?
Well, because I'm the oldest and take care of my sisters, I have to get along with all of them. However, when Saige was on that tap-dancing phase(when I say that I mean all day, everyday)all of us were a little annoyed.

2. Do you have any doll friends outside of your family?

I recently had a really nice conversation with

Janet

. She is so sweet!

3. What's something that your human does that annoys you?
When she shakes me to see how loose my limbs are. I mean, I can still stand up, now give it a rest!

4. What's your favorite movie?
Sing all the way!

5. What's your most favorite toy that you own?
I do love my Hula Hoop!

---

McKenna: It's true! She'll spend hours outside with that thing!
Hey, this is my interview! Goodbye!

I Nominate..

My Questions!

1. Which one of your siblings do you get along best with?
2. What is your favorite thing to do in your free time?
3. What genre of music do you listen to the most?
4. If you could meet any movie character, who would you meet?
5. If you could time travel what time would you go to and why?


I hope y'all liked my post! Have a great day!
Over and out,
_KaNaNi


NEWS!

Jewel is hosting a giveaway on

Doll Notebook

! She is generously giving away a beautiful Cinderella dress for 18inch dolls. You should totally enter it! If you do, good luck!
Powered by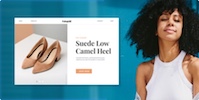 Create your own unique website with customizable templates.